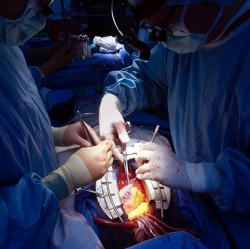 The Welsh Government says the Bill – which it hopes will become law by the summer – will increase organs available for transplant by a quarter. It would mean everyone is considered to be a willing organ donor when they die, unless they have stated otherwise. Evidence suggests such systems saw a 13-18% rise in donations.

But the government has warned there is no guarantee that legislation on its own will result in a higher rate of organ donation. A total of 237 Welsh people are currently waiting for transplants. Ministers tabled the Human Transplantation (Wales) Bill to introduce presumed consent in organ donation.

If passed by the Welsh assembly it could come into force by 2015. The Welsh government stresses that doctors would not add to the distress of families by insisting on taking organs from deceased relatives, although families would not have a legal right to veto the process. Another piece of research found the main reason families stopped organs being taken was because they did not know what their relatives' wishes were.

The Welsh government says changing the law would help "clarify" people's intentions.