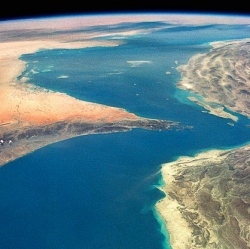 An unmanned Atlas 5 rocket blasted off from Florida on Sunday, sending a long-awaited Orbital ATK cargo ship on its way to the International Space Station for NASA. Sunday's launch reopens one of two U.S. supply lines to the station, a $100 billion research laboratory circling 250 miles (400 km) above Earth.

NASA's second supply line, operated by privately owned Space Exploration Technologies, or SpaceX, is aiming to return its Falcon 9 rocket to flight this month following a botched station cargo run in June.

Both companies hope to win follow-on station resupply contracts from the U.S. space agency in January. They face competition from privately owned Sierra Nevada Corp, which is offering a robotic version of a small shuttle-like space plane called Dream Chaser. Boeing was eliminated from the competition last month.

The two U.S. launch accidents, plus a failed Russian cargo run in April, have left the station's storage bins a bit empty. NASA aims to keep a six-month supply of food aboard and is currently down to a four-month cushion. Toilet supplies run out in February, said station program manager Kirk Shireman.