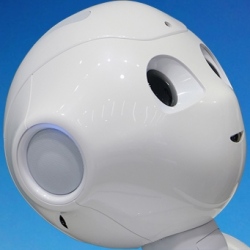 Artificial intelligence nonprofit OpenAI, funded by some of the biggest names in Silicon Valley, announced its major goals today, which include the creation of a "general purpose" robot and a natural language processing chatbot. Another intelligent agent will be made to win games.

"We're working to enable a physical robot (off-the-shelf; not manufactured by OpenAI) to perform basic housework," the nonprofit said in a blog post authored by OpenAI Research Director Ilya Sutskever, OpenAI CTO Greg Brockman, Sam Altman, and Elon Musk.

An agent, a system able to respond to user input like a bot, will be built with "the ability to carry a conversation, the ability to fully understand a document, and the ability to follow complex instructions in natural language."

Finally, OpenAI plans to identify or create a metric to measure its progress.

"We're just getting started on these projects, and the details may change as we gain additional data. We also expect to add new projects over time," the post said.

OpenAI was created after a series of conversations between Musk and others last year about the negative, potentially disastrous impacts of AI and a desire to see AI make a positive impact.

Tesla and SpaceX founder Elon Musk, Y Combinator president Sam Altman, embattled billionaire Peter Thiel, and several other Silicon Valley leaders pledged $1 billion to OpenAI last December.