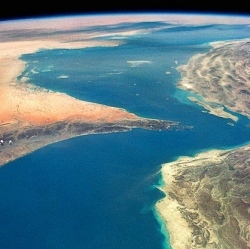 The biggest commercial rocket campaign in history has been announced by OneWeb. The company has acquired more than 60 launchers to put up its proposed satellite broadband network. OneWeb envisages placing 648 spacecraft in orbit to take affordable internet connectivity to every part of the globe.

The firm used a London press conference to detail its plans. This included introducing all of the key partners in the endeavour. Along with European aerospace giant Airbus, which was announced last week as the satellite manufacturer, OneWeb presented Bharti Enterprises, Coca Cola, Group Salinas, Hughes Network Systems, and Intelsat. Chip-designer Qualcomm and the Virgin Group already had seats on the board.

"We have put together an incredible team and we have an ability to execute on our model," said OneWeb CEO Greg Wyler. "We have funding, we have spectrum, chip technology, satellite manufacturing, launchers, and then markets – the broad pieces of the puzzle to build a system of this size."

Virgin's Sir Richard Branson said that he would be making available at least 39 of his LauncherOne rockets to assist with the deployment of the satellite constellation. This vehicle, which is based on Virgin Galactic's space tourism system, has not actually had its debut flight yet, and when it does enter service will probably only launch between one and three satellites at a time. That makes the involvement of the long-established Arianespace all the more important. It is the commercial operator of the Soyuz launcher.