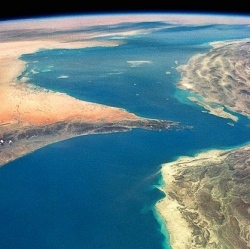 Oneweb has raised $1.7 billion for its smallsat constellation. OneWeb Satellites is a joint venture between OneWeb and Airbus, the world's second largest space company to manufacture low-cost, ultra-high performing satellites.

Prior to OneWeb, in 2007 Greg Wyler founded O3b Networks. O3b raised approximately $1.3 billion to design and build a satellite constellation to provide fiber quality backhaul for telecom operators in the most remote markets around the world. Today there are twelve operational O3b satellites and they each provide over 1gbps with only 130 millisecond of latency.

OneWeb's first-generation satellites will weigh 145 kilograms and will deliver 10 Gigabits per second. They will build 15 satellites per week. The next generation of OneWeb satellite will have 15 times the performance which will be 1 Gigabit per second per kilogram.

The smaller size OneWeb satellites means they can launch 9 times as many OneWeb satellites compared to O3b.

They will launch the first batch of ten OneWeb satellites by the end of 2018.

They will use many Arianespace Soyuz launches to send up 36 satellites at a time. They also have contracts with Virgin Orbit and Blue Origin when those new rockets are flying.

SpaceX has funding from Google and Fidelity. The new SpaceX and OneWeb satellites will be closer to Earth in lower orbits so latency will be about 25 milliseconds instead of 130 milliseconds for O3b.

SpaceX and OneWeb both have the funding and will be able to get the customers. OneWeb already has contracted for the capacity of 600 OneWeb satellites.

SpaceX has two demo satellites in orbit now.

Boeing and Samsung have also proposed internet satellites. Boeing has not started building anything. Samsung will likely get solid support and funding from South Korea's government. Eventually, Samsung will have a system launched.