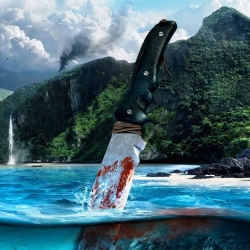 Under the deal, which Digg confirmed closed Thursday, Betaworks is buying the Digg brand, website and technology. The price was only about $500,000, three people familiar with the matter said—a pittance for a company that raised $45 million from prominent investors including LinkedIn founder Reid Hoffman and Marc Andreessen.

Betaworks was one of several companies bidding to acquire the remaining assets of Digg after Social Code, a digital media subsidiary of The Washington Post Co., WPO -3.02%in May hired 15 members of Digg's engineering team, more than half the company's overall staff. Some of the other bidders which included other technology companies, traditional publishing companies and start-ups offered more for the Digg assets, but Digg decided Betaworks had the best plan for reviving its brand, the people said.

Betaworks is acquiring a website that still has a well known brand and sizable audience of more than 7 million visitors per month as of May, according to comScore. The company intends to fold Digg into News.me Inc. a digital media startup that Betaworks launched in April 2011.

News.me sends users links to news articles that their connections on Twitter and Facebook are reading and talking about. News.me, which uses an iPad and iPhone app and daily email newsletter, has about 10 employees.

None of Digg's remaining employees will join Betaworks as part of the acquisition. Chief Executive Matt Williams will join venture capital firm Andreessen Horowitz as an entrepreneur-in-residence.

Digg was once one of the most promising startups in Silicon Valley. The website was founded in 2004 as a way for consumers to put together their own collections of news and other Internet content, rather than relying on the choices made by newspaper editors. Digg users would post links on the site's homepage, then others would vote on their choices, determining the prominence of the stories they posted.

"They were one of the first social media sites," says Kristina Lerman, an assistant research professor at the University of Southern California who has studied Digg and other social news sharing sites. "They introduced social components like having friends and followers."