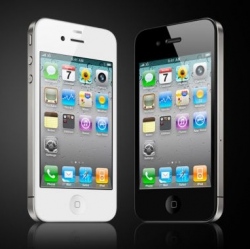 Just under a quarter of UK smartphone users have no intention of signing up to 4G, according to an Ofcom report. Although many people are aware of the existence of 4G mobile data services, they have no immediate plans to upgrade.

People are unsure of the benefits of 4G and may have been put off by jargon, according to analysts. According to Ofcom, over half of all people in the UK own a smartphone and their research found that 22% of people with smartphones strongly disagree that they will sign up to 4G in the future.

Almost two thirds of smartphone users are unsure about upgrading, or are unlikely to upgrade in the coming year, Ofcom said in its 2013 Communications Market Report. Part of people's reluctance to upgrade may be because of the binding nature of their mobile contracts. Three in 10 smartphone users said they would like to upgrade to 4G, but are waiting until their current contract expires to avoid termination charges, said Ofcom.

Many people are unsure of the benefits 4G can give, said research director Jessica Ekholm of technology analyst house Gartner.

"4G is new and doesn't mean much to consumers," said Ms Ekholm. "Any technology is intangible – people ask: 'What does it mean to me?'"

She added that people will not become enthusiastic about 4G until they hold a handset and experience faster mobile internet speeds.