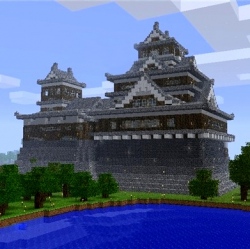 While Oculus is planning to release the amazing new Rift headset in Q1 2016, one of its biggest partners, Samsung, revealed it will release the consumer version of Gear VR in November for just $99. This will work with Samsung's Galaxy S6, S6 Edge, S6 Edge+, and Note 5.

Oculus SDK 1.0 is coming in November

Both Rift and Gear VR will need a lot of VR content, and Oculus is planning to update its software-development kit to help studios do exactly that. One of the big things this SDK will come with is direct drivers, this will enable the headset to work without having to fiddle with setting up the Rift as an external monitor.

Oculus Arcade

This is a 1980s-style arcade simulator that enables you to feel like you're playing Pac-Man at a stand-up machine.

Developers are working on plenty of games for virtual reality, but Oculus is expecting all kinds of content to make the leap to its Rift and Gear VR systems. That includes video services like Netflix and Hulu, the latter of which revealed it is planning to build VR-native videos.

"Oculus Ready" PCs

You're gonna need a beefy PC to use an Oculus Rift, but you won't need to guess if certain systems will work. Oculus announced it will work with hardware manufacturers like Dell, Alienware, and Asus on a line of "Oculus Ready" rigs that cost less than $1,000.

Minecraft comes to Rift

Microsoft is planning to make the Windows 10 Edition of its block-building game Minecraft compatible with Xbox One. Oculus is working on its equivalent of Xbox Live and the App Store.

Facebook, the owner of Oculus VR, has said that it won't try to make a lot of money on the Rift hardware. That means it's going to make the real cash on the app and software side. And we saw a little bit of that today when the company revealed how its platform will handle social features, analytics, and distribution.

Oculus Touch trailer and release date

The incredible Oculus Touch controllers, which brings your hands into VR, aren't coming out until Q2 of 2016.

Oculus Medium

Oculus chief executive officer Brendan Iribe said that every new platform needs a paint app, and Medium is what his company is calling its take on 3D drawing.