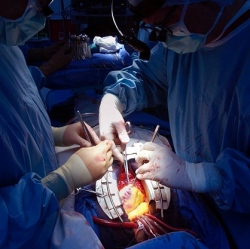 Over half of doctors in the U.S. have now ditched paper-based systems in favor of electronic health records (EHRs), according to data released by The Department of Health and Human Services.
The market for EHRs is now estimated at between $6 billion and $10 billion. For this reason, noted investor Peter Thiel recently referred to this technology as revolutionizing "our interactions with the medical community, just as Facebook did for social networking."
In the wake of this milestone, let's take a deeper look at the market forces that triggered this shift, the remaining challenges, and the benefits for patients.
What triggered this shift?
Farzad Mostashari, the national coordinator for health information technology, insisted in a recent conversation at VentureBeat's recent HealthBeat conference that the market must drive innovation "and not the government."
But the "push and pull" effect for EHRs came from D.C. In 2009, congress passed the Health Information Technology for Economic and Clinical Health Act. This offered health care providers reluctant to make the shift to digital systems "meaningful use" incentives — and if that didn't work, a threat of punitive action.
Without doubt, the effort has spurred adoption. New data shows that more than 50 percent of doctors and 80 percent of hospitals have received enhanced federal funding for achieving "meaningful use" of digital records.