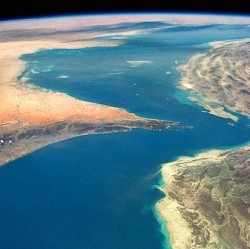 The first all-British radar satellite has launched to orbit. Called NovaSAR, it has the ability to take pictures of the surface of the Earth in every kind of weather, day or night. The spacecraft will assume a number of roles but its designers specifically want to see if it can help monitor suspicious shipping activity.

Lift-off from the Satish Dhawan spaceport occurred at 17:38 BST. NovaSAR was joined on its rocket by a high-resolution optical satellite – that is, an imager that sees in ordinary light.

Known as S1-4, this spacecraft will discern objects on the ground as small as 87cm across. Both it and NovaSAR were manufactured by Surrey Satellite Technology Limited of Guildford.

UK engineers have long had expertise in space radar but their technology has previously always gone on broader missions, such as those for the European Space Agency. NovaSAR, which has the distinctive shape of a cheesegrater, is uniquely British, however.

Its radar instrument was developed for SSTL by Airbus in Portsmouth. The mission incorporates low-cost, miniaturised components and will aim to demonstrate a more affordable approach to radar imaging.

It will operate in a number of modes for applications that include the detection of oil spills, flood and forestry monitoring, disaster response, and crop assessment.