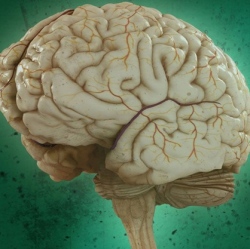 Cedars-Sinai Medical Center researchers have developed a noninvasive retinal imaging device that can provide early detection of changes indicating Alzheimer's disease 15 to 20 years before clinical diagnosis.

"In preliminary results in 40 patients, the test could differentiate between Alzheimer's disease and non-Alzheimer's disease with 100 percent sensitivity and 80.6 percent specificity, meaning that all people with the disease tested positive and most of the people without the disease tested negative," said Shaun Frost, a biomedical scientist and the study manager at the Commonwealth Scientific and Industrial Research Organisation (CSIRO), Australia's national science agency.

Keith Black, MD, professor and chair of Cedars-Sinai's Department of Neurosurgery and director of the Maxine Dunitz Neurosurgical Institute and the Ruth and Lawrence Harvey Chair in Neuroscience, said the accumulation of beta-amyloid plaque in the brain is a hallmark sign of Alzheimer's, but current tests detect changes only after the disease has advanced to late stages.