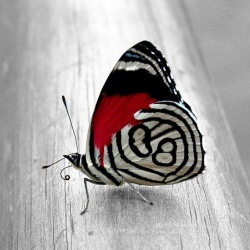 Nokia has unveiled a new handset with a 41 megapixel sensor which it claims can record "details never thought possible from a smartphone". It says consumers will be able to zoom in and reframe their photos without worrying about the image quality suffering.

Analysts who have tested the device said that it was "without doubt" the best smartphone camera on the market. But they added that was not a guarantee that it would be a bestseller.

Market research firm IDC recently carried out a survey of smartphone owners in 25 countries to identify what factors were most likely to drive future purchases. The results placed camera resolution 15th on a list of 23 features. Audio quality for voice, battery life, device security and browsing came top of the poll.

"Most people just look at their photos on their smartphone or via a social network on a computer – and for this the other vendors already provide very good quality," Francisco Jeronimo, a mobile phone analyst at the firm, told the BBC.

"Nokia needs to convince consumers that this new handset outperforms others in low-light conditions, otherwise they would only really notice the difference if they zoomed in on the images on a large screen or printed out a poster.