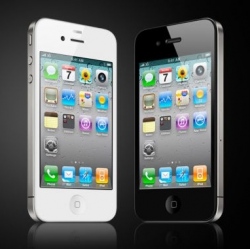 Using your smartphone at night might not be the smartest plan. A pair of studies found that people who used the devices after 9 p.m. were more tired and less engaged at work the next day, even when compared to people who looked at other light-emitting screens like TVs and tablets.

People who used their phones got less sleep, in part because becoming re-engaged in work used up time that could have been spent sleeping and also made it more difficult to fall asleep, the studies noted.

The two studies are published in the May issue of Organizational Behavior and Human Decision Processes. They surveyed people from a variety of professions, as noted by Futurity:

For the first study, the researchers had 82 upper-level managers complete multiple surveys every day for two weeks. The second study surveyed 161 employees daily in a variety of occupations, including nursing, manufacturing, accounting, and dentistry.

In both cases, those who used smartphones reported feeling less focused and motivated the next day. The results further the "ego-depletion theory" that people have finite levels of self-control to draw from. "The benefit of smartphone use may… be offset by the inability of employees to fully recover from work activities while away from the office," the scientists wrote.