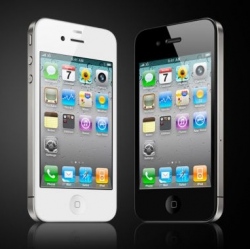 Despite rumors to the contrary, we didn't see a larger iPhone from Apple this fall when the company released the iPhone 5S and iPhone 5C.

That will change in 2014, according to one analyst.

"iPhone 6 [will] launch with its 4.8″ screen," Jefferies & Co. analyst Peter Misek said today in a research note. "We estimate about 50 percent of smartphone shipments have larger than 4″ screens and that iPhone 6 will catalyze a large upgrade cycle."

It's not the first time we've seen rumors of larger iPhones, but it is a particularly credible source. According to relatively recent reports, Apple has been working on phones as large as 5.7″ — firmly in phablet territory — and other options such as 4.7″ and 4.8″. While 5.7″ is likely just a proof-of-concept and test platform, if it exists at all, the 4.7″ or 4.8″ range is pretty much right in the sweet spot of standard-sized Android phones today.

And given that it's a popular size for Android smartphone users, there's no reason to believe it wouldn't be a popular size for iPhone owners as well.

The only problem for Apple, of course, is that those who want the larger screen — and have seen reports that suggest the new iPhone 5S is not really that much faster than the iPhone 5 in real-world use — might wait until 2014 to upgrade.