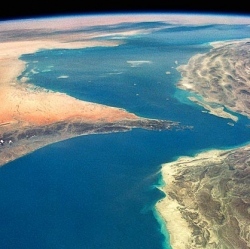 Rocket Lab, the VC-backed space start up, is constructing the first private launch range in the world, having secured Spire as a customer for a launch this year. While Rocket Lab has yet to fly, Spire has made an agreement for an impressive 12 launches over the next 18 months once their launch facility is complete.

With companies like SpaceX, United Launch Alliance, and Arianespace dominating the launch market, it's hard to believe that there's room for a new launch provider. But satellite technology has gotten smaller and cheaper over the years, lowering the barrier to entry into the space industry.

More companies have been able to affordably design and build their own small satellites, or satellite constellations, and are looking for launches to get their products into orbit.

The increased number of small satellite owners brings a more diverse set of needs when it comes to launches. Unfortunately for small satellite owners, they usually have to "piggy back" onto heavy-lift rockets whose primary mission is to bring a larger, more expensive satellite to a specific orbit.

Rocket Lab is based in Los Angeles, but is building their launch pad and production facilities in New Zealand. Their other customers include NASA and even Moon Express, which purchased 3 launches to the moon in an effort to win the Google Lunar X Prize competition. Moon Express' launches are schedule to begin in 2017.

Rocket Lab's latest customer, Spire, plans to launch a constellation of 100 satellites designed to provide solutions for maritime intelligence and weather monitoring systems. For the maritime market, Spire's satellites would assist with maritime law enforcement by providing near-real time signal intelligence anywhere on Earth.

Rocket Lab hopes to launch their Electron rocket for $4.9 million per flight with, eventually, one launch per week. It's an entirely different business model than someone like SpaceX whose Falcon 9 is estimated at $60 million per launch and completed 6 successful launches in 2015.

In order to achieve this price and launch frequency, Rocket Lab has focused on creating and manufacturing their entire rocket in-house and building their own launch facility. They've even designed and developed their own 3D printed electrically-pumped engine which they've been testing for several years.

The price of a rocket, however, becomes a moot point if a small satellite company can't be confident that their product will launch successfully. These next few years will be important for Rocket Lab to prove that their price and launch frequency are obtainable feats.

The New Zealand launch pad is scheduled to be completed by the end of the first quarter in 2016. Once complete, Rocket Lab will begin test flights of Electron in preparation for their first commercial missions.