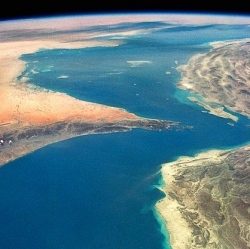 An American company has launched a rocket into space from New Zealand, the first from a private launch facility. Rocket Lab's Electron lifted off from the Mahia Peninsula. The test flight was the first launch from New Zealand and is a major first step in an emerging market: launching cheap disposable rockets to carry small satellites and other payloads.

The company plans to start frequent commercial launches later this year. Poor weather conditions had pushed the launch into the fourth day of a 10-day window and the Electron finally cleared its pad at 16:20 local time (04:20 GMT).

The launch was conducted with no media or spectators permitted, but the company released a video of the lift-off on its Twitter page.

"It was a great flight," chief executive Peter Beck said in a statement after the launch, adding though that the rocket did not quite reach orbit, the path on which its future cargo would embark on its revolution of the Earth.

"We'll be investigating why, however reaching space in our first test puts us in an incredibly strong position to accelerate the commercial phase of our programme, deliver our customers to orbit and make space open for business."

The test launch, one of three planned, did not carry a payload as such, although it was packed with sensor equipment to help engineers understand how the flight performed.

Eventually, Rocket Lab says it will be lofting payloads up to 150kg (331lbs) into a 500km-high orbits that go from pole to pole.