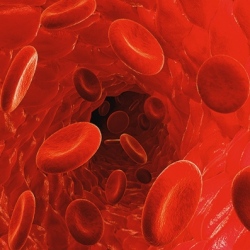 Researchers announced that they have taken significant steps toward turning a once-improbable idea into a vivid reality. In a study published in Science, they detail how a new drug repaired damage to the colon, liver and bone marrow in animal models.

"We are very excited," said Sanford Markowitz, MD, PhD, the Ingalls Professor of Cancer Genetics at the university's School of Medicine and a medical oncologist at University Hospitals Case Medical Center's Seidman Cancer Center.

"We have developed a drug that acts like a vitamin for tissue stem cells, stimulating their ability to repair tissues more quickly. The drug heals damage in multiple tissues, which suggests to us that it may have applications in treating many diseases."

The institutions collaborating on this work next hope to develop the drug, now known as "SW033291", for use in human patients. Because of the areas of initial success, they first would focus on individuals who are receiving bone marrow transplants, individuals with ulcerative colitis, and individuals having liver surgery. The goal for each is the same: to increase dramatically the chances of a more rapid and successful recovery.