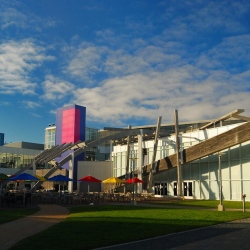 The second U.S. Apple vs. Samsung trial, which is set to start on Monday in San Jose with jury selection, may be even more important for Google than the first case, new reports in The New York Times and The Wall Street Journal reveal.

Unlike in the first patent fight between the two smartphone makers when Apple said Samsung copied the design of the iPhone with its devices, Apple is now attacking Samsung solely with patents that cover Android software features. Thus, the verdict in this case is all the more important for Google.

Boston University law lecturer James Bessen told the Times that this second fight is about more than money, with Apple having already agreed to settle in case it only sought money from Samsung, even the $930 million Apple win in the first case is seen as pocket change for both Apple and Samsung, the only companies that are actually making money in the smartphone business. However, "to kill Android with a half-dozen patents," Bessen said, "just seems like a long shot."

"Google will be a lot more front and center than in previous cases," Rutgers University law professor and patent expert Michael Carrier told the Journal. "Google vs. Apple makes it more of a clash of the titans on the same turf." However, Apple has never directly sued Google, with the two having to face each other in courts only while Motorola became a Google property.

Apple is expected to argue that Samsung copied those software features and then sold millions of Galaxy devices, thus harming iPhone sales and profits. The company will also argue that Samsung is not an innovator but a copycat, and show that the two patents Samsung is using against Apple do not describe software inventions created by Samsung employees, but have been purchased by Samsung from third parties. Apple is asking $2 billion in damages in this trial.