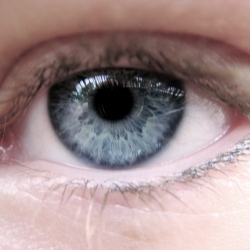 An advertising system which is able to track your eye movements while you shop has been created by researchers based at Lancaster University. The Sideways project uses software to locate faces and eye movements of shoppers captured on camera. It could allow for video screens which change adverts depending on what you look at in a shop.

The team told the BBC they hoped the technology would be in use in shops within five years. The technology can also be used to allow people to use their eyes to control content on screens, such as scrolling through items on a list.

"The system uses a single ordinary camera that is placed close to the screen," explained senior researcher Andreas Bulling. "So we don't need any additional equipment.

"The system detects the faces of people walking by and calculates where the eyes are relative to the eye corners."

Mr Bulling has worked on the project with fellow researchers Hans Gellersen and Yanxia Zhang from Lancaster's School of Computing and Communications. Existing eye-tracking technologies tend to require a lengthy set-up process, and can only be used by one person at a time.

The Sideways system, Mr Bulling says, can track up to 14 people simultaneously.