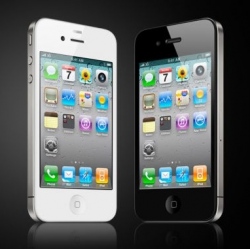 According to the survey of more than 4,000 iPhone owners, 46 percent plan to upgrade as soon as the new iPhones are available. Fifty-four percent say they'll wait a while. Interestingly, over 60 percent are interested in the high-end iPhone 5S, even though the cheaper iPhone 5C will also almost certainly come from Apple at the same time.
Better battery life is the leading desire on the wish list, with 40 percent of users reporting this need, while the rumored thumbprint unlock is something that 34 percent of users want. Interestingly, multiple colors is not a big deal to most iPhone folk, with only 12 percent looking for a new hue.
And only 10 percent want an improved Siri.
What Ask.com iPhone owners at least are interested in — and likely others as well — is the exact price and feature set of the iPhone 5 as well as whether Apple will discontinue older iPhones.
There's likely nothing to worry about there. Apple is still selling the three-year-old iPhone 4, so older iPhones will probably be around for some time to come.