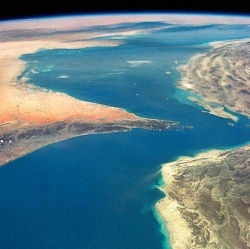 NASA's journey to Mars, its grand mission for the next 10 years of space exploration and travel, were laid out by President Obama in six years ago. That was a long time ago, long before we had successful rocket and payload launches from private companies like SpaceX and Orbital ATK.

Those two companies, along with newcomer Sierra Nevada, are now splitting a £9.8 billion pot for supplying the International Space Station between 2019 and 2024. Six missions each for the three companies have been confirmed, although there currently aren't even any plans for what those missions might be.

Media darling SpaceX recently landed its Falcon 9 reusable rocket after a mission to orbit and back, Sierra Nevada is developing a reusable successor to the Space Shuttle, and Orbital ATK's Cygnus has already delivered ISS supplies.

In a post on the NASA website, administrator Charles Bolden talks about in-sourcing space technology by relying on companies like SpaceX, and bringing manned launches, actual astronauts transiting between Earth and the ISS, back to US soil rather than relying on its fractious relationship with Russia.

It's exactly that move that will allow NASA to add a seventh astronaut to the ISS roster, "effectively doubling the amount of crew time available to conduct research off Earth".