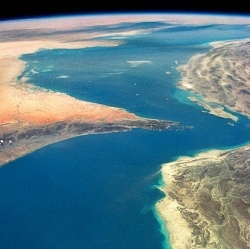 Ad Astra Rocket company, a member of NASA's 12 Next Space Technologies for Exploration Partnerships (NextStep), boasted their VASIMR engine can get humans to Mars in 39 days. After its successful test in 2013 the agency is considering employing it.

"We are thrilled by this announcement and proud to be joining forces with NASA in the final steps of the technology maturation," said Dr Franklin Chang Diaz, Ad Astra's Chairman and CEO, in a statement.

"We look forward to a very successful partnership as we jointly advance the technology to flight readiness." Over a three year period, NASA will give Ad Astra around $10 million dollars to fully develop a new version of the VASIMR engine to be flight ready.

With the successful demonstrations of their new VX-200-SS prototype, able to fire continuously for more than 100 hours, NASA will consider employing the propulsion system on their future excursion to Mars.

NASA said in a statement that other commercial partners such as Boeing, Lockheed Martin, and Dynetics Inc were in place to explore other possibilities on Mars.

"Commercial partners were selected for their technical ability to mature key technologies and their commitment to the potential applications both for government and private sector uses," said William Gerstenmaier, associate administrator for Human Exploration and Operations at NASA Headquarters.

A Variable Specific Impulse Magnetoplasma Rocket (VASIMR), developed by Ad Astra, is an electromagnetic thruster for the propulsion of a spacecraft. It employs radio waves and magnetic fields to ionize and heat a propellant to generate a thrust for lift off.