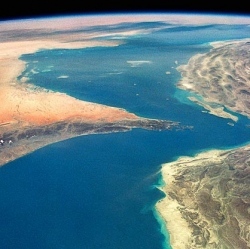 When former International Space Station Commander Scott Kelly steps out of a Soyuz descent module on the Kazakhstan steppe at around 8.30PM PST later today, after 340 days on the International Space Station, he will have spent more continuous time in space than any other American astronaut.

Kelly was at the ISS as a part of a joint U.S.-Russian collaborative biomedical experiment on the impacts of prolonged spaceflight on the human body. Called the 'One-Year Mission' and proposed by Roscosmos, the mission paired Kelly with Russian Cosmonaut Mikhail Kornienko and aimed to extend and modernize earlier Russian work on the physiological effects of extended spaceflight.

While better understanding the impacts of prolonged microgravity on the human body is vital for any future developments and progress in space travel, it's worth noting that NASA briefing documents stress that the mission was not meant to "mimic any specific future exploration-type mission."

The mission aims to investigate seven broad biomedical issues associated with space travel, including increased risk of osteoporosis and muscle atrophy, sensory dysfunction, nutritional sustainability, and long-term adaption risk. Another area of investigation is autonomous medical care; being able to diagnose medical issues and administer treatment onboard is a vital need that needs to be investigated, especially on long missions whose "turnaround" return trajectories are measured in months or even years.

Kelly's twin brother Mark was also an astronaut who went to space on several Shuttle missions. The brothers are also part of the Twins Study, a national collaboration between researchers and academics at 12 universities and across several NASA labs. The study is intended to improve NASA's abilities in personalized medicine, and having Mark Kelly on the ground as a control subject in the study will likely yield invaluable and novel data on the more subtle impacts of spaceflight.