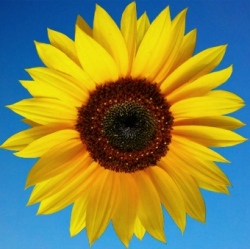 Morocco has officially turned on a massive solar power plant in the Sahara Desert, kicking off the first phase of a planned project to provide renewable energy to more than a million Moroccans. The Noor I power plant is located near the town of Ouarzazate, on the edge of the Sahara.

It's capable of generating up to 160 megawatts of power and covers thousands of acres of desert, making the first stage alone one of the world's biggest solar thermal power plants.

When the next two phases, Noor II and Noor III, are finished, the plant will be the single largest solar power production facility in the world, The Guardian says.

Morocco currently relies on imported sources for 97 percent of its energy consumption, according to the World Bank, which helped fund the Noor power plant project. Investing in renewable energy will make Morocco less reliant on those imports as well as reduce the nation's long-term carbon emissions by millions of tons.