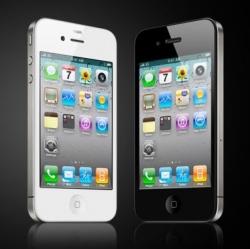 It makes some sense linguistically, but it could also make some sense financially, at least according to Morgan Stanley analyst Katy Huberty. She estimates that Apple would add $2.4 billion in iPhone revenue and triple the number of customers it would appeal to in China alone with an iPhone mini priced at $330.
That's in line with flagship models from Lenovo, Huawei, ZTE, and Coolpad, Huberty said, ranging from 2,000 to 4,000 RMB, and that would expand the number of Chinese citizens who could afford an iPhone from 10 percent of the phone-buying public to 29 percent.
Apple has said — most recently via Tim Cook at a Goldman Sachs conference — that "we'll never … make a crappy product." But Apple has never said that it won't reduce prices aggressively. In fact, that's exactly what the company did do by bringing out the iPad in place of the laptop, and the iPod Shuffle in place of the iPod Touch, Cook said.
What about Apple's well-known fat profit margins on a lower-cost iPhone?
"Even in a scenario of low 40 percent gross margin and 1/3 iPhone cannibalization rate (flattening legacy iPhone shipment growth), which we view as conservative, the iPhone Mini adds incremental revenue and gross profit dollars," Huberty said.
Apple's big problem is China is not just price. It's that China's biggest mobile carrier, China Mobile, has yet to cut a deal with the iPhone maker, despite Cook's recent trips to the country. China Mobile has a staggering 700 million subscribers, and while those are being whittled away by other, more nimble competitors who do offer the iPhone, 700 million potential iPhone buyers — or whatever fraction of those 700 million who can afford an iPhone — is a big chunk of customers to ignore.