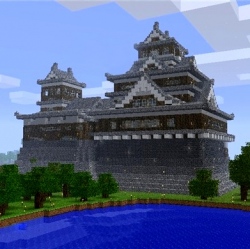 Microsoft is using Minecraft to lure gamers to the mall. Select Microsoft Stores around the country now feature a demo station where you can try out Minecraft in virtual reality. Microsoft worked with Oculus VR, maker of the Oculus Rift, to bring the Windows 10 Edition to that immersive gaming platform last month.

That version enables players to put on the headset and look around inside polygonal universe. For many young people who are growing up on Minecraft since it first debuted in 2009, they now have a chance to walk around the world in first-person.

This isn't the first time Microsoft has set up VR demo stations at Microsoft Stores. The company has provided real-estate at its locations for the Vive headset from HTC and Valve. But while that gave people interested in VR a reason to stop in, Minecraft is one of the biggest properties in the world. And that means it could attract even more attention to the burgeoning VR medium that analysts predict could generate as much as $40 billion in revenues by 2020.