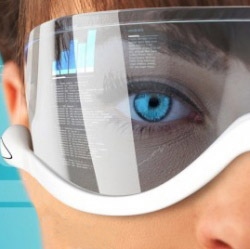 Mind Pirate is coming out of stealth mode today with $2.5 million in funding and a plan to create games for new platforms such as augmented reality and wearable devices.
The company has ambitions to create games for the next-generation of mobile technology, but it will also make games tailored for the sensors and touchscreens of current smartphones and tablets. That dual approach will serve it well as it waits for the next-generation markets to arrive, said Mind Pirate chief executive Shawn Hardin in an interview with GamesBeat.
The Menlo Park, Calif.-based Mind Pirate was founded last fall by Hardin, who was previously an entrepreneur-in-residence at Bessemer Venture Partners. The startup acquired mobile game developer Twyngo and raised money from Bessemer and Rick Thompson's Signia Venture Partners.

Mind Pirate is built on the idea that wearable computing such as Google Glass will be the next mega-consumer trend will spawn a new chapter in mobile entertainment and mass-market games.
"Augmented reality is a piece of the story, but it is not the whole story," Hardin said.
Hardin said that the company's credo is "Your World is the Game Board," an idea conceived around Google Glass and its capability to overlay augmented reality games over the landscape that a user sees.