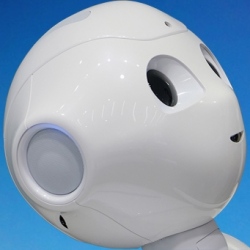 Microsoft has been keen to get more folks developing AI, enough to recently open-source the deep learning tools it used to build Skype Translate and Cortana for users to train their own AI. It's also opened its arms to other tech companies, partnering with Google, Amazon, IBM and Facebook in a coalition to trumpet the benefits of AI.

The initiative left out the Elon Musk and Peter Thiel-backed OpenAI, a research project dedicated to democratizing artificial intelligence. But today, the nonprofit announced a separate team-up with Microsoft to run large-scale experiments on the software giant's Azure cloud platform.

Azure's open-sourced tools appealed to the nonprofit, as well as its computation-boosting Batch and machine learning capabilities, Microsoft said in a blog post. The partnership also nets OpenAI early use of the software giant's GPU-based Azure N-series virtual machines, which will be opened for general use next month.

It's not the first AI partnership, nor the only one to rely on cloud-based systems to run computations, but Microsoft is devoting plenty of development to boost Azure's appeal. While their current N-series virtual machines run on Nvidia Tesla GPUs, those will be replaced by next-generation Pascal-based GPUs in the near future.

Microsoft is also announcing its new Azure Bot Service, which aims to let developers speed up development of bots within the software giant's Bot Framework and manage them in a serverless Azure environment, according to Microsoft.