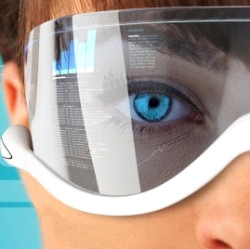 Smartglasses might be the first hardware category in a long time that Microsoft isn't arriving late to.

Echoing Google Glass, Microsoft has already started testing prototypes for its own Internet-connected glasses, sources in the know tell the Wall Street Journal.

Microsoft is also rumored to be working on its own smartwatch. If true, the news is a good sign that Microsoft has learned from its previous mistakes with new hardware form factors. The company has been slow to both smartphones and tablets, a reality that's made it an almost non-entity in the hardware world.

This wouldn't be Microsoft's first foray into wearables, though. The company experimented with smartwatches back in 2004 via its Smart Personal Objects Technology (SPOT) program. Microsoft also has patents on a variety of augmented reality-enabled devices, including head-mounted displays with multiplayer game applications.

Microsoft's answer to Glass, if it materializes, would enter into the soon-to-be-lucrative market for wearable devices, which is poised to reach $18 billion by 2018.