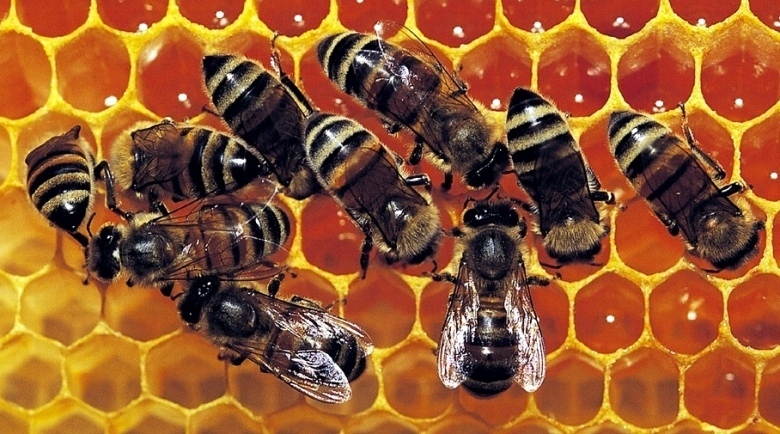 Genetically engineered bacteria can prevent mice offered a high-fat diet from overeating. The beneficial effects of the bacteria last for about four to six weeks, suggesting that they temporarily take up residence in the gut. Researchers developed the anti-obesity therapy to test a new way of treating chronic diseases.

Sean Davies, a pharmacologist at Vanderbilt University, is modifying bacteria that live in and on the body, known collectively as a person's microbiome. The hope is that engineered microbes could secrete drugs to treat diabetes, high blood pressure, or other conditions over the long term, eliminating the need to remember to take a pill. Another benefit is that many drugs, including the one tested by the Vanderbilt group, cannot be administered orally because they wouldn't survive digestion. Bacteria could make it easier to administer such drugs.

Davies decided to demonstrate the concept in obesity. His group is working with a strain of E. coli that is prescribed as a digestive probiotic in Europe. The researchers engineered the bacteria to produce an appetite-suppressing compound that's normally secreted by the intestines in response to food intake, and which causes a full feeling. Some people (and mice) don't make enough of the compound. "They overeat because they're not getting a 'full' signal," says Davies. Other researchers are working on different ways to deliver the compound or small-molecule drugs with similar effects, he says, including via injection into the abdomen.

The Vanderbilt researchers added the bacteria to the water given to some mice on a high-fat diet. The treated mice gained 15 percent less weight than those fed the high-fat diet but weren't given the bacteria. Davis presented details of the study in March, at the American Chemical Society spring meeting.

Charles Elson, a gastroenterologist at the University of Alabama Medical School, says using so-called designer probiotics to treat chronic diseases is a promising idea. However, Elson notes, it can be a tremendous challenge to engineer therapeutic bacteria that will successfully establish a population in the human gut. "The resident organisms in the gut will fight them off," he says. The only way it will work long term is if the engineered bacteria have no competition from the natural gut microbiota.

There are also potential risks. Accidentally ingesting appetite-suppressing microbes could pose a threat to someone who has a medical condition.