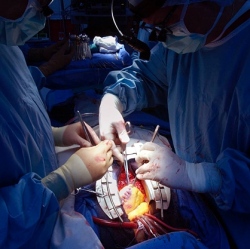 Now there's a simple new test that possibly predicts heart disease years in advance not by looking at your heart, but your fingers instead. KCAL9′s Juan Fernandez spoke to Dr. Chris Renna of LifeSpan Medicine in Santa Monica to find out how the test works.

"Endothelial function is the bomb. That's the money," he said.

Blood vessel health can be easily checked with the EndoPat test, according to Dr. Renna. He showed Fernandez various charts showing patients with varying results.

"You can see endothelial dysfunction in 30 year olds. You can prevent a potential lifetime of distress and misery by correcting that," he said. Ed Murphy is being treated by another doctor. While he doesn't have any heart disease symptoms, he wanted to know if he was headed down the wrong path.