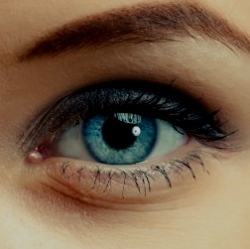 Google may have pulled the plug on the Explorer edition of its Google Glass, but they are insisting a new version of the wearable will be coming out under the direction of Nest boss Tony Fadell. One of Google's partners has indicated it might not be too far away.

According to The Wall Street Journal, the CEO of Italian eyewear maker Luxottica said that the next generation of Glass would be out soon, and that the company was continuing the partnership announced last year to make Glass a bit more stylish than its first implementation was.

"In Google, there are some second thoughts on how to interpret version three [of Glass]," CEO Massimo Vian said in a shareholders meeting. "What you saw was version one. We're now working on version two, which is in preparation." We're not sure what Vian meant by his statement about "second thoughts" on a third version of Glass when the second model hasn't even been completed yet, but at least we know that Luxottica is still committed to helping Google figure out how to make Glass something people will want to wear.

Luxottica is well-known for brands like Oakley and Ray-Ban, if the company can bring some of that style to Glass, people might be a bit more friendly to it the second time around.