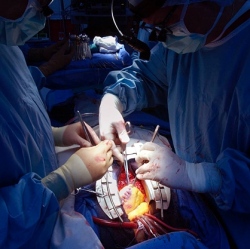 Scientists across Britain are to map the genes of the tumours of 850 lung cancer patients in a bid to understand more about the deadly disease.

The £14m research at six centres aims to find out how lung cancers become resistant to treatment; they are the most common cause of UK cancer death.

The study will trace how lung tumours develop and evolve over nine years. Some 42,000 people are diagnosed with lung cancer in the UK every year, with about 35,000 deaths from the disease.

Scientific progress has lagged behind that made for other cancers – only 9% of patients survive beyond five years.

Researchers in London, Leicester, Cardiff, Birmingham, Manchester and Aberdeen, will create a genetic profile of each patient's tumour to study how the cancer changes and evades treatment.

Patients with non-small-cell lung cancer patients, which make up about 78% of lung cancers diagnosed in England and Wales, will be recruited.
Lead researcher Prof Charlie Swanton, of Cancer Research UK's London Research Institute and University College London, said success in treating lung cancer had been difficult to achieve, but his team hoped to change that.

He told BBC News: "The main hope will be a much better understanding of how non-small-cell lung cancer changes and adapts over time.

"And by understanding how it changes and adapts over time, I hope we'll get a better insight into developing better therapeutics to stop those changes and adaptations from happening."