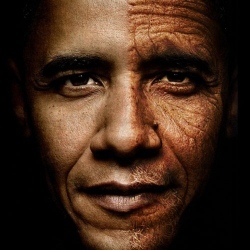 Elderly mice suffering from age-related heart disease saw a significant improvement in cardiac function after being treated with the FDA-approved drug rapamycin for just three months.

The research, led by a team of scientists at the Buck Institute for Research on Aging, shows how rapamycin impacts mammalian tissues, providing functional insights and possible benefits for a drug that has been shown to extend the lifespan of mice as much as 14 percent.

There are implications for human health in the research appearing in Aging Cell. Heart disease is the leading cause of death in the U.S., claiming nearly 600,000 lives per year.

Rapamycin is an immunosuppressant drug which can be used to help prevent organ rejection after transplantation. It is also included in treatment regimens for some cancers. In this study, rapamycin was added to the diets of mice that were 24 months old — the human equivalent of 70 to 75 years of age.

Similar to humans, the aged mice exhibited enlarged hearts, a general thickening of the heart wall and a reduced efficiency in the hearts ability to pump blood.

The mice were examined with ultrasound echocardiography before and after the three-month treatment period, using metrics closely paralleling those used in humans. Buck Institute faculty Simon Melov, PhD, the senior author of the study, said age-related cardiac dysfunction was either slowed or reversed in the treated mice.

"When we measured the efficiency of how the heart pumps blood, the treated mice showed a remarkable improvement from where they started. In contrast, the untreated mice saw a general decline in pumping efficiency at the end of the same three month period," he said.