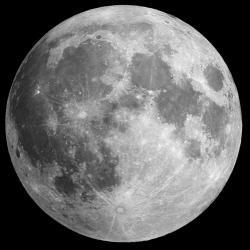 A House panel met to discuss ways to boost private missions to the moon. Lawmakers from both parties on the House Science Subcommittee on Space expressed support for private lunar expeditions but raised concerns about property rights and the role of NASA. Representatives from Blue Origin LLC, Moon Express Inc. and Astrobotic testified about their plans.

"It's time for America to return to the moon — this time to stay," said Bretton Alexander of Blue Origin in an opening statement. Blue Origin was founded by Amazon CEO Jeff Bezos and is "committed to building the next generation of space transportation infrastructure."

The lunar poles contain vast amounts of water, which can be used as clean rocket fuel when broken down into hydrogen and oxygen, the executives told lawmakers.

Robert Richards, founder and CEO of Moon Express, referred to lunar water as "the oil of the solar system."

Moon Express, Inc. is planning a maiden voyage for 2018.

"Strategically, we should view the poles of the moon as the next Persian Gulf," said Dr. George Sowers, a space transportation expert from the Colorado School of Mines. Richards said the moon could become a "gas station in the sky" enabling further space exploration.

Sowers encouraged Congress to act, warning of "space pirates" in the absence of laws on property rights.

The American Space Free Enterprise Act, introduced in June, would create a single authority for American lunar missions at the Office of Space Commerce.

But Rep. Ed Perlmutter (D-Colo.) said lawmakers still have "a lot of work to do" in terms of safely regulating space travel and economic development.

Rep. Ami Bera (Calif.), the top Democrat on the subcommittee, urged the companies to balance plans to develop the moon with research and caution.

Some conservative lawmakers worried about too much government interference with private space companies.

Subcommittee Chairman Brian Babin (R-Texas) said Congress should not "corrupt the market."

Rep. Dana Rohrabacher (R-Calif.) suggested using tax breaks rather than direct subsidies to "unleash our entrepreneurs" and encourage space commerce.

Lawmakers also weighed the role of NASA, urging cooperation.

Two of the companies currently work with NASA. Moon Express and Astrobotic participate in the agency's Lunar Cargo Transportation and Landing by Soft Touchdown (CATALYST) program, a 2014 initiative encouraging the development of private-sector lunar landers for commercial purposes.

CATALYST provides Moon Express and Astrobotic with access to technical expertise, facilities and loaned equipment.

Blue Origin is also seeking a public-private partnership with the agency.

The hearing was only the latest as lawmakers increasingly turn their attention to the private space industry.

In April, Sen. Ted Cruz (R-Texas), chairman of the Senate Commerce Subcommittee on Space, Science and Competitiveness, held a hearing on ways to ease regulations and boost commercial investment in space.