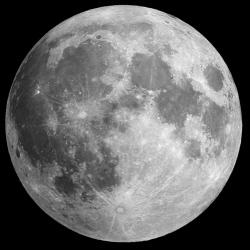 Israeli team SpaceIL has booked a rocket ride to send a probe to the Moon as part of the Google Lunar X Prize. It is the first group in the competition to formally lodge a verified launch contract with the competition's organisers. That is significant because it will trigger an extension in the prize's deadline to the end of 2017.

To win, a team must land on the Moon, roam at least 500m, and return hi-res video and images to Earth. SpaceIL intends to go to the lunar surface with a hopping probe in the second half of 2017, using a SpaceX Falcon 9 rocket to send it on its way. The Israeli team's spacecraft will be a primary payload on a multi-mission launch.

The rocket contract was announced at a news conference in Jerusalem. If SpaceIL can achieve its goal of winning the X Prize, it will become not only the first Israeli mission to the Moon, but also the world's first privately funded lunar mission.

"Only three countries have 'soft-landed' a rover on the surface of the Moon: the United States, the former Soviet Union and China. Now, the notion of the small state of Israel being added to this exclusive list look more promising than ever," SpaceIL CEO Eran Privman said in a statement.

"Last year, we made significant strides toward landing on the Moon, both in terms of project financing and in terms of the engineering design and now, we are thrilled to finally secure our launch agreement.

"This takes us one huge step closer to realise our vision of recreating an 'Apollo effect' in Israel: to inspire a new generation to pursue science, engineering, technology, and math(s)."