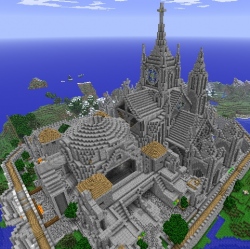 Amazon CEO Jeff Bezos may be the world's newest newspaper baron, but he may have his eye on another business: game consoles. Game Informer reported tonight that it has heard from sources that his company is developing a new Android-based video game console for release by the end of the year.
Citing unnamed sources, Game Informer said the machine would launch by Black Friday. The hardware is under development, and it would be the platform for Amazon's current lineup of titles from its Android App Store. The console will have its own dedicated game controller. Amazon offered no comment to Game Informer, and we are seeking an official comment as well. If it's true, it could shake up the market, which generates nearly $20 billion a year in revenues in the U.S. alone.
GamesBeat has also independently heard rumblings of an Amazon game console. One developer told us that Amazon showed off a version of the system recently and that Amazon is seeking content, particularly casual games, to run on the device. Amazon has also been hiring a large number of game developers. Previously, it has released games on its Kindle tablets and on Facebook as well.
When asked about the possibility of an Amazon game console, an Amazon spokesperson said Friday morning that "We don't comment on rumors and speculation" in an e-mailed statement.
But a couple of sources we talked to weren't sure if Amazon was serious about creating this machine, and so we held off on publishing a story. Amazon is known to have a number of top-secret projects under way. Another one that has been long rumored is an Android-based smartphone. But the company hasn't announced such a device yet. We really don't know if Amazon is going to pull the trigger and release either a phone or a gaming console.
Microconsoles such as the Ouya and Nvidia's Shield have launched recently. And more are on the way. Amazon could lend credibility to this part of the market, since it has a powerful brand name and a lot of marketing muscle to throw behind any new system.