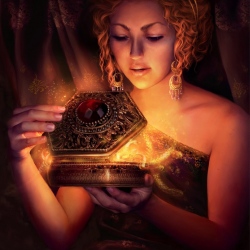 Apple is finalizing deals with two major record labels to launch its own streaming music service with lower royalty rates than competitors already in the space, according to a recent CNET report.

The service is expected to be a smart radio offering (as opposed to providing songs on-demand) that will be freely available across the globe and will complement Apple's iTunes music store. If true, an Apple-branded smart radio service could also overcome one of the largest obstacles that other streaming music providers (Slacker, Pandora, and to an extent, Spotify) have: keeping content costs down.
The report indicates that Apple will be paying a lower royalty rate than other digital music services. This is a big deal because companies like Pandora have cited unreasonably high royalty rates as the reason they're unable to generate a significant profit, despite consistent audience and revenue increases.

On top of that, music industry organizations like SoundExchange (the group set up by the government that manages digital royalties for the industry) are asking Congress to revise current laws so that terrestrial (aka traditional AM/FM) and satellite radio services start paying as much as digital services do.