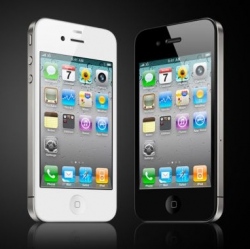 Apple's trajectory in the U.S. smartphone market over the past little while has been an upwards one, with the company gaining more and more iPhone subscribers every month. During the three-month period covering November 2012 to February 2013, Apple added 8.9 million new iPhone subscribers according to comScore, while Android as a platform in total added only 2.9 million. That means Apple's share of the total smartphone subscriber base in the U.S. grew to 38.9 percent from 35 percent, while Android's dropped from 53.7 to 51.7 percent.

ComScore's figures also show that in terms of smartphone manufacturers, Apple also continues to lead the pack. Its share among OEMs rose 3.9 percentage points during the three month period, while Samsung gained only 1 percent percentage point, rising from 20.3 percent of the U.S. market to 21.3 percent. That means Apple and the iPhone continue to enjoy almost double the smartphone manufacturer share of its next closest rival.

The loser in this case wasn't either Apple or Samsung, however, both of whom gained subscribers and share, but BlackBerry, which as a platform shed 1.7 million subscribers in the U.S. between November and February. These numbers predate the launch of BB10, however, so we'll have to watch to see if that helps BlackBerry stem the tide of users leaving.