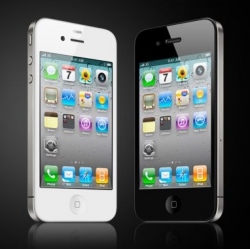 Now that the new iPad is out, the tech world is beginning to anxiously report on details about Apple's next iPhone (let's just call it the iPhone 5 for now).

But while it's sometimes fun to dive into rumors, I've noticed that, this time around, the rumor-mill is particularly boring. And it'll likely remain yawn-inducing until the next iPhone's launch.

Why? Because we already went through this last year. In the run-up to the iPhone 4S' release, there were multiple reports from trusted sites about a new iPhone with a slimmer design and a larger screen. We saw legitimate-looking iPhone 5 cases, and some fans even created a semi-realistic iPhone 5 mockup. And thanks to the new iPad, we can predict some of the features — in particular, LTE 4G – that the new iPhone will sport.

Aside from revealing a new naming scheme (and after the new iPad, we're sort of expecting that as well), there seems to be little room left for iPhone 5 rumors to truly surprise us.

Take the latest rumor from iMore, for example. The site reports that the iPhone 5 will have a mini-dock connector that'll allow more room for internal components (it already reported this back in February), LTE 4G (no surprise here), and a release in October (again, what pretty much everyone is expecting). iMore's big revealation: the iPhone 5 may have a screen that's the same 3.5-inch size as its predecessors (I'm hoping this one isn't true). But iMore also notes that the decision hasn't been finalized yet.

Earlier last week, we saw a far sketchier rumor from Reuters (via a South Korean newspaper) that claimed the next iPhone would sport a 4.6-inch screen and would be released in the second quarter. While an extremely large iPhone screen seems interesting, everything else about that report rang false.

Those iPhone 5 rumors from last year didn't just come out of thin air — they were likely just a year too early. Based on the past rumors, we expect a new iPhone with a radical redesign, a slightly larger screen, LTE (for sure), and a faster processor than the new iPad's A5X (hopefully quad-core).

Like any iPhone owner, I'm excited to see what Apple comes up with next — but I'm far less amped for several months of rehashed rumors.