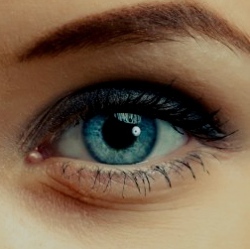 The virtual and augmented reality future draws nearer, and investors want in. AR and VR attracted $686 million in investment deals in 2015, according to Digi-Capital. This happened in a year when consumer VR finally became available thanks to Google Cardboard and Samsung Gear VR for smartphones.

Most of that $686 million is for video services, with gaming and solutions/services (stuff with practical uses for science and industry) following. This makes sense, as video content is the cheapest to produce and most likely to appeal to the largest audience. Head-mounted displays (HMD) for both AR and VR also show up in Digi-Capital's breakdown below. Many of those devices, like the HTC Vive and the Oculus Rift, will become available this year. Digi-Capital expects a broader range of investments in 2016.

"This year could be the tipping point for AR/VR investment moving from a few intrepid investors to the broader VC and corporate investor community," Tim Merel, founder and chief executive officer of Digi-Capital and Eyetouch Reality, wrote in the report. "The next platform shift to AR/VR looks like it could drive growth to $120 billion by 2020, and there hasn't been a better time for entrepreneurs in the space with something special to offer."

Digi-Capital also noted that AR/VR investments from 2011 to 2015 have already returned 128 percent of all money invested already, with a lot of that coming from the $2 billion Facebook/Oculus deal from 2014. That deal is about 80 percent of mergers and acquisitions exit value so far, Merel told GamesBeat, which isn't surprising considering the huge size of the acquisition.