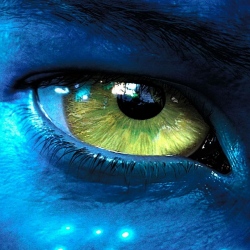 Walk into one room and you can 3D-print a model of your head. Walk into another and you can hear a talk on the future of policy from Preeta D. Bansal, former General Counsel and Senior Policy Advisor for Obama. Outside you can take your pick from wellness activities including tai chi, yoga, capoeira, and salsa dancing. In the evenings you'll hear from Eric Ries, author of the Lean Startup.

This is Singularity University. Based at NASA and with founding members including the founders of Google, its annual Graduate Studies Program is a "10-week interdisciplinary program for top students and entrepreneurial leaders worldwide, aimed at solving some of our most pressing challenges."

From more than 3,150 applicants, 80 students (including me) were selected for this summer's program, representing 36 different countries across the world. More than 60 prcent have graduate degrees; 40 percent are women (an impressively high statistic for entrepreneurial programs in Silicon Valley); and many are successful entrepreneurs, investors, authors, and inventors.

Our first week consisted of a series of lectures from luminaries from across the world. We learned about topics such as genome sequencing, space, robots, design, and forecasting. We heard from legends like Stan Mazor (inventor of the micro-processor), Vernor Vinge (creator of the 'Singularity' concept), and Dan Barry (NASA astronaut).

We also toured NASA and had an incredible opening ceremony, with Julie Hanna (chair of the board of Kiva) as the keynote speaker.

Singularity University is not just about learning about cool technologies for the future. It's about solving the world's greatest challenges. Students are tasked with the objective of positively impacting at least a billion lives within the next 10 years using accelerating technologies — a tall objective, yet one that alumni teams such as Getaround, Matternet, and Made in Space are well on the road to achieving.

Right now, the class and activity schedule runs from 9 a.m. until around 9 p.m. almost every day (Monday through Saturday). As the summer progresses, we will move more towards working on team projects, where we focus on one of the eight global grand challenge areas (education, energy, environment, food, global health, poverty, security, water) and try to build a world-changing company.

Stroll by the dinner area, and you'll hear students discussing topics such as what the future will be like with robots strolling among us, how we can fix education in a way that solves poverty, and how happy they are to meet other young leaders so similar to them. Because although we're a diverse, global crowd, we are all polymaths, people whose expertise spans a significant number of different subject areas.

For me, it's a welcome opportunity to learn more about how the world is changing in the future and how I can help shape it for the better. Every day, I feel astounded by the alumni, speakers, classmates, and staff. I can literally feel my mind opening in a way and pace that it never has before.

In addition to the information I've gleaned from talks and discussions, I've also been able to learn how to create designs and print them on a 3D printer, how to program an Arduino microcontroller circuit board so that its LED light blinks and can be turned on and off via a switch. As a business school grad, I feel this is pretty impressive!

Our community has self-organized to form interest groups (e.g. salsa dancing, running, a band) and share resources (e.g. cars, laundry service, etc). On the weekend, I went indoor skydiving with a few of my classmates to try and simulate the experience of the zero-gravity flights that Singularity University founder Peter Diamandis runs.

Compared to a traditional four-year university education, I definitely feel like the learning here is exponential and that this educational model could successfully be applied to providing educational experiences in other contexts. It combines students with multidisciplinary backgrounds, inspiring speakers who are global leaders in their fields, and the chance to apply our learning through doing real projects.

I'm looking forward to the rest of the summer; some of the activities on the books include having our genome sequenced, going SCUBA diving, and learning to land a jet. It's no wonder Google co-founder Larry Page said "If I was a student this is where I would want to be".