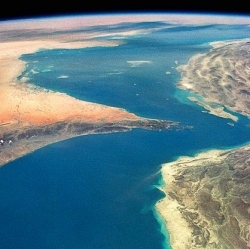 The London-based Inmarsat company has launched the first spacecraft in what will be a new global telecommunications network for its on-the-move customers. Inmarsat plans to launch up to three further spacecraft in its Ka-band Global Xpress (GX) system, representing an investment of £1bn ($1.6bn). The initial I-5 F1 satellite was launched from Baikonur in Kazakhstan.

Its Proton rocket left the pad at 18:12 local time (12:12 GMT) on a long flight due to last over 15 hours.

Separation from the Proton's Breeze-M upper-stage on Monday (GMT) should put the I-5 in a supersynchronous transfer orbit that runs out to 65,000km above the planet.

The Boeing-built, 6.1-tonne satellite will then use its own electric propulsion system to circularise this trajectory and move itself into a "stationary" position at 63 degrees East, some 36,000km above the Indian Ocean.

Inmarsat has become the dominant force in the so-called Mobile Satellite Services (MSS) market.

Its principal customer base is the shipping sector, but the company also caters for any groups that need connectivity away from a fixed line. These include oil and gas installations, the aviation sector, armed forces, aid agencies and NGOs in disaster areas, and TV news crews reporting from trouble zones.