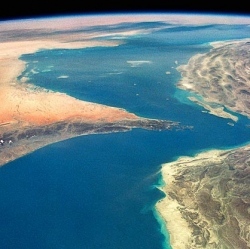 The satellites from India, the United States, the Netherlands, Switzerland, Israel, Kazakhstan and the United Arab Emirates will take pictures of planet Earth, monitor the environment, validate new technologies, and serve as tools in the education and training of future aerospace engineers.

The smooth flight notched 38 straight successful missions for the Polar Satellite Launch Vehicle, India's workhorse launcher, and nearly tripled the record for the most spacecraft ever sent into orbit on one rocket, besting a mark set by a Russian-Ukrainian Dnepr booster in 2014.

"This remarkable feat by ISRO (the Indian Space Research Organization) is yet another proud moment for our space scientific community and the nation," Indian prime minister Narendra Modi tweeted. "India salutes our scientists."

The Polar Satellite Launch Vehicle, India's workhorse rocket, blasted off at 0358 GMT Wednesday (10:58 p.m. EST Tuesday) from the Satish Dhawan Space Center on the country's east coast about 50 miles (80 kilometers) north of Chennai.