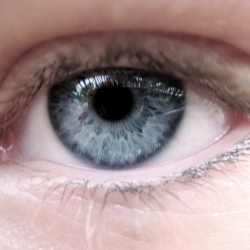 Racing to beat rivals like Sony, Oculus VR is announcing an improved developer version of its Oculus Rift virtual reality goggles. The new developer kit is available for preorders now and will ship to developers in July, and can now do a much better job of giving you a sense of presence, or that you are immersed inside a virtual world.

The technology represents a lot of progress and shows that Oculus is still striving to be the frontrunner in providing high-quality virtual reality experiences for consumers.

"This delivers fundamental building blocks that weren't there before, like six degrees of freedom and low persistence," said Brendan Iribe, chief executive of Irvine, Calif.-based Oculus, in an interview with GamesBeat. "We've made huge improvements of heavy R&D over a year."

We'll explain those terms in a bit, but they basically means Oculus can now deliver great virtual reality that will make you feel like you're in another world without making you sick.

The company has competition from other startups as well as Sony, which announced its Project Morpheus virtual reality goggles last night at the Game Developers Conference. Oculus VR is also showing its new kit at the GDC.