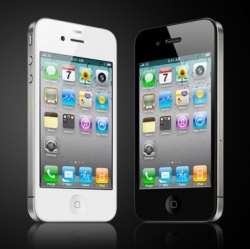 The question is simple: Does Apple want to win, or does Apple want to be niche?
Apple's modus operandi has been to make a limited set of very few products. It chooses those products with almost unbelievable selectivity and with extreme care and attention to detail. This has been a winning strategy for taking Apple to the top. Following this approach has made it the biggest company in the world by market capitalization as well as by the biggest profits.
But staying at the top requires a different set of strategies … which is one reason, perhaps, why Apple stock has fallen 20 percent since September of this year as Android has captured massive market share. And why analysts like Gene Munster are calling for an inexpensive $200 iPhone.
Or, perhaps, even cheaper:
"We imagine an iPhone at a low price point to capture the initial smartphone purchase from customers upgrading from feature phones," analyst Ben A. Reitzes said recently in a research note for investors. "We believe Apple can sell a phone … below $150."