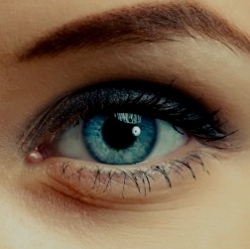 AI is emerging as a key tool in every industry, from marketing to recruitment and beyond. But one particularly powerful application for AI is in health care, where we're already seeing signs of its potential. Iowa-based Idx is one startup using AI to detect early signs of specific medical conditions.

Its first system, IDx-DR, is an AI diagnostic system that analyzes images of the retina for signs of diabetic retinopathy, a complication of diabetes caused by high sugar levels. This means that health care providers, including doctors who are not eye care specialists, can use the IDx-DR system to detect diabetic retinopathy without needing to bring in a specialist clinician to interpret the image scan or results.

In April, Idx received FDA clearance for IDx-DR, and in June the system was put to work in clinical practice at University of Iowa Health Care. This week, the company announced a $33 million tranche of funding led by 8VC, with participation from Optum Ventures, Alpha Edison, and Heritage Provider Network. This takes the company's total funding to date past the $54 million mark, and it's now well positioned to grow IDx-DR across the medical realm.

"We expect this investment to accelerate the adoption of IDx-DR, a unique and much-needed solution for the 30 million people with diabetes in the U.S. alone who need to be tested for diabetic retinopathy each year," said Idx vice chair Stefan D. Abrams.

But this funding announcement is also the latest in a line of recent big raises garnered by AI health care startups.

A few months back, Zebra Medical Vision raised $30 million from some big-name investors for a deep learning image analytics platform that helps radiologists detect diseases. And Viz.ai is also setting out to leverage AI to detect early signs of time-sensitive medical conditions, with its first product analyzing brain scans for signs of strokes — it recently raised $21 million from Kleiner Perkins and Alphabet's VC arm GV.

Elsewhere, GV invested in medical machine learning startup Owkin, while Google's AI-focused Gradient Ventures invested in BenchSci, an AI-powered search engine for biomedical researchers.

With public concern over the degree to which artificial intelligence will destroy jobs, among more pressing safety concerns, AI that can show its value in the medical realm gives the technology a far greater chance of winning people over in the long run.

"Some of the biggest companies in the world are trying to implement AI in health care, but Idx is leading the way in real-world execution," added 8VC founding partner Drew Oetting. "The company leveraged Iowa's ophthalmology expertise to develop a clinically inspired AI — not a black box. This innovative, biomarker-based approach has separated Idx from the hype, allowing them to become the first to introduce autonomous AI-based technologies to health care."

In addition to diabetic retinopathy, Idx said it's developing other AI-centric diagnostic systems to detect glaucoma, stroke risk, Alzheimer's, macular degeneration, and cardiovascular disease.