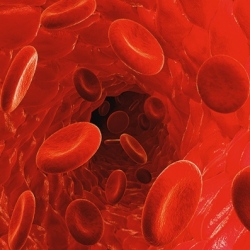 Millions of people take up to five or more medications a day, but doctors have no idea what side effects might arise from adding another drug. Now, Stanford University computer scientists have developed a deep-learning systemcalled Decagon that could help doctors make better decisions about which drugs to prescribe.

It could also help researchers find better combinations of drugs to treat complex diseases.

The problem is that with so many drugs currently on the U.S. pharmaceutical market, "it's practically impossible to test a new drug in combination with all other drugs, because just for one drug, that would be five thousand new experiments," said Marinka Zitnik, a postdoctoral fellow in computer science and lead author of a paper presented July 10 at the 2018 meeting of the International Society for Computational Biology.

With some new drug combinations ("polypharmacy"), she said, "truly we don't know what will happen."

How proteins interact and how different drugs affect these proteins

So Zitnik and associates created a network describing how the more than 19,000 proteins in our bodies interact with each other and how different drugs affect these proteins. Using more than 4 million known associations between drugs and side effects, the team then designed a method to identify patterns in how side effects arise, based on how drugs target different proteins, and also to infer patterns about drug-interaction side effects

Based on that method, the system could predict the consequences of taking two drugs together.

To evaluate the The research was supported by the National Science Foundation, the National Institutes of Health, the Defense Advanced Research Projects Agency, the Stanford Data Science Initiative, and the Chan Zuckerberg Biohub. system, the group looked to see if its predictions came true. In many cases, they did. For example, there was no indication in the original data that the combination of atorvastatin (marketed under the trade name Lipitor among others), a cholesterol drug, and amlopidine (Norvasc), a blood-pressure medication, could lead to muscle inflammation. Yet Decagon predicted that it would, and it was right.

In the future, the team members hope to extend their results to include more multiple drug interactions. They also hope to create a more user-friendly tool to give doctors guidance on whether it's a good idea to prescribe a particular drug to a particular patient, and to help researchers developing drug regimens for complex diseases, with fewer side effects.