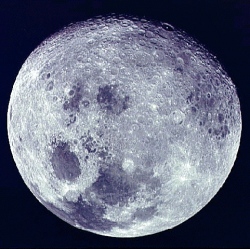 There has never been anything like the Saturn V, the launch vehicle that powered the United States past the Soviet Union to a series of manned lunar landings in the late 1960s and early 1970s. The rocket redefined "massive," standing 363 feet (110 meters) in height and producing a ludicrous 7.68 million pounds (34 meganewtons) of thrust from the five monstrous, kerosene-gulping Rocketdyne F-1 rocket engines that made up its first stage.

At the time, the F-1 was the largest and most powerful liquid-fueled engine ever constructed; even today, its design remains unmatched (though see the sidebar, "The Soviets," for more information on engines that have rivaled the F-1). The power generated by five of these engines was best conceptualized by author David Woods in his book How Apollo Flew to the Moon—"[T]he power output of the Saturn first stage was 60 gigawatts. This happens to be very similar to the peak electricity demand of the United Kingdom."

Despite the stunning success of the Saturn V, NASA's direction shifted after Project Apollo's conclusion; the Space Transport System—the Space Shuttle and its associated hardware—was instead designed with wildly different engines. For thirty years, NASA's astronaut corps rode into orbit aboard Space Shuttles powered by RS-25 liquid hydrogen-powered engines and solid-propellant boosters. With the Shuttle's discontinuation, NASA is currently hitching space rides with the Russians.

But there's a chance that in the near future, a giant rocket powered by updated F-1 engines might once again thunder into the sky. And it's due in no small part to a group of young and talented NASA engineers in Huntsville, Alabama, who wanted to learn from the past by taking priceless museum relics apart… and setting them on fire.