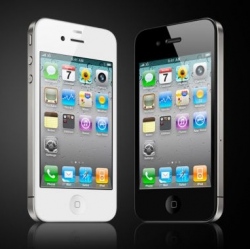 There's no way to declare a winner between Android and iOS. They may be competitors, but Google and Apple have very different strategies for their mobile platforms. A lot happened in 2014, and on the last day of the year, it's time to take a closer look. The Android-iOS duopoly went uncontested, but which of the two won?

Shipments and market share

In terms of market share, Android has been winning for many years now in smartphones, while for tablets that trend is more recent. The latest quarterly shipments show the story hasn't changed. We don't have Q4 2014 data yet, but we can look at the other three quarters in the year.

For smartphones, IDC numbers are as follows: Android at 81.1 percent and iOS at 15.2 percent in Q1, Android at 84.7 percent and iOS at 11.7 percent in Q2, Android at 84.4 percent and iOS at 11.7 percent in Q3.

IDC doesn't break down tablet shipments by operating system (only by manufacturer), but last month it did release an estimate for the year based on the data it has so far: IDC expects Android to be first with 67.7 percent of the year's tablet shipments and iOS second with 27.5 percent. This is quite the gap if you remember it was only in 2013 that Android beat iOS for the first time in the tablet market.

Enterprise

Again, we don't yet have Q4 2014 data yet, but the last three quarters tell the same story as in previous quarters: Apple has a very strong hold on the enterprise, leaving Google in distant second.

Apps

In terms of total apps, Google Play has been growing faster than Apple's App Store. It was last year that Google Play passed 1 million apps (in July 2013), just a month after Apple announced its App Store had passed 900,000 apps (in June 2013).

This year, both stores are around the 1.3 million app mark. Apple's number is official as of September 2014, while estimates say that Google passed the same figure sometime earlier. Without anything official from Google (unofficial estimates put it closer to 1.5 million), it's difficult to say which store is bigger at the end of the year.

Conclusions

In most areas, Google is already beating Apple, or at least catching up to it. Yet Apple still has a stranglehold in specific areas, ones that aren't easy to break, including the enterprise as well as the hearts of independent developers and startups.